Car services from Boston to JFK Airport
We are offering exemplary services of cars in the region of New England. We are providing top-quality services to an individual and for business occasions. Our customer's services are exceptional, and the transportation is reliable along with high standards and security. Our competitive rates make us the first choice among all the car services from Boston to JFK airport. We are ready to offer you quality services in Boston and nearby areas to bring you to your desired location.
Transportation services from Boston to JFK Airport
We are working continuously to improve our standards and are committed to satisfying the client; we provide the services to validate our customers. Your every journey with us gives us a chance to improve our services more. We always set standards to perform best and get success to the highest level. Are you in search of a limo car service that will exceed the expectations of clients? Want to go to an airport, or your flight has just landed, just call us. Our drivers will pick you from any place, from your given location. We have a good reputation in Boston to JFK airport Car Services and across the whole region of New England.
Our customer services are also exemplary and fulfill all the requirements of transportation of our customers reliably. Our services are affordable in the best standard quality, and we are very punctual. We have specialized and trained staff to drive cars from Boston to JFK airport. We provide you fleet and guarantee you that our luxurious services will match your requirements. Our managers, chauffeurs, and staff are experienced and know how to handle a specific conditions. They manage the tours on a small to large scale, even for professional purposes. Our extraordinary quality is to offer high-quality services for professional organizations at the best pricing.
Our customers always expect top-notch services that will go just according to the requirements of their tour every time they contact us. We treat you here in a very good manner; first of all, you are welcomed warmly when you contact us, and during the whole procedure, you will observe the courtesy of our staff.
Our Best Royal Car Services increase Your Personality
Our services also have royal vehicles to increase the personality and royalty. We offer you black vehicles; those interiors are made of leather, and the windows are tinted. All the limos we use to provide our Boston to JFK airport services are just brand new and fully equipped. Those vehicles are well maintained and have navigation GPS. It will offer you not only quality but also security. We try to make our services up to date, and all our vehicles are tested and checked regularly. We check for the proper working of vehicles.
Experienced and Qualified Staff
Our Chauffeurs are knowledgeable, helpful, courteous, and friendly. They must satisfy the customer; they all do their work with great effort. Before hiring any driver, we take and investigate the whole background. Also, we just hire experienced and professional drivers. We always do a random test to make sure that no one from the drivers is taking drugs; all these steps are just to ensure the quality of service and to offer you a sound experience of the tour with our team, Our professional drivers are well trained to fulfill all your requirements, they all are well dress, showing their uniformity and professionalism. Our team is dedicated and finest to ensure that your tour experience remains the best.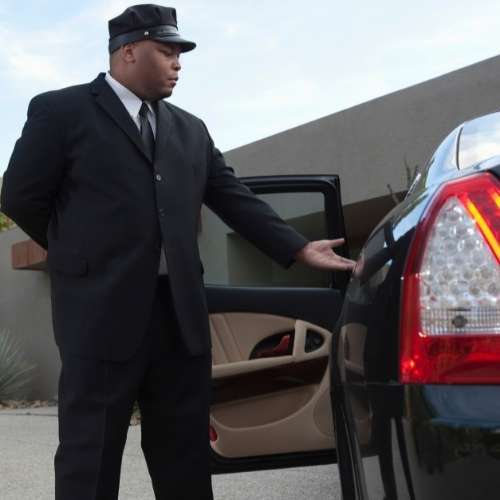 You can explore Boston to JFK airport by having our services. Also, you can reach your flight on time, as our staff has all the updates about the landing and flight times.
We are Available 24/7 to Provide you best Customer Service
Our customer services are always open for you; we are here to serve you all over the week, even on weekends, as most people plan their tours at weekends. You can contact us every time and, of course, at night, which means 24 hours a day we are available to serve you. If you call us at our office, our specialist will guide you properly in a great manner about the whole transportation procedure.
As our services are professional, the vehicle we offer you is always luxurious. All the vehicles are well maintained and fully equipped to provide comfort and a great experience. There are special children's seats for such naughty and impatient children. A special type of seat is available for their safety.
You can reserve your vehicle online, and we have a 24 hours active customer support system. You can get yourself registered from any device like a mobile or laptop etc.
Reasons to Choose Our Services
Professional and trained staff
Always on time
Offer you quality services
Pick up you along with your baggage from the airport
Convenient to approach
Best customer services
Affordable price
GPS tracking system
High Technologies along with Complete Safety
We use the newest technology to implement our standards to serve our customers in a great way. This will give us an efficient manner to work so we can track the data of FFA, check the condition of weather also the roads so that our customers may stay ahead from all these difficulties and be on time, and no flight will be missed.
Quality Services that are Environment Friendly 
Our car services from Boston to JFK airport are completely eco-friendly, as we guarantee you that we offer the satisfaction and relaxation of customers. We also offer a car service for Littleton Airport. Besides all the qualities mentioned above, the most important thing these days is that we have the cleanest, clear and well-maintained car services. We use monitors and trackers to track and manage the unwanted use of vehicles by our services. We monitor every car of our service to ensure customers' security and protect the environment by reducing the use of fuels. Our trained and professional drivers never drive cars in such traffic areas, it will save you from the inconvenience and the fuel will be conserved.