Boston places have much history of the revolutionary war era and colonial, as no other city in America holds. Its main sites have become pilgrimages trail for Americans and it is not surprising, also for those who got a sense of this history.
For its best-loved tourist attractions, the freedom trail is the best introduction to today's city. Boston's sights are relatively close and it is easy to navigate.  All its important neighborhoods are connected by the first subway system.
For tourists, there is an independent and separate city which is Cambridge, a part of Boston. There are also two important and famous universities in America. And their names are MIT and Harvard. Many other famous colleges and universities make Boston a vibrant and youthful place.
At night with all music, theater, and other options you cannot forget to do something in Boston.  There are different places where you can enjoy most and makes your holidays more joyful. Here is a great list of attractive Boston places which will make your trip more memorable.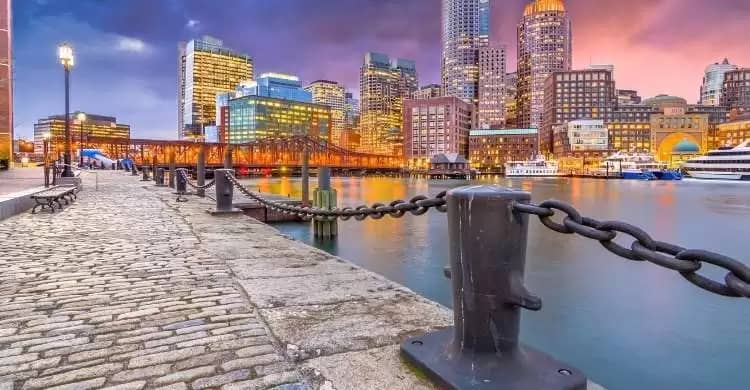 There are many places but the top 12 Boston places are given below; Our best Boston Black Car Service helps you visit these top places and make your Boston tour more convenient.
1. Faneuil Hall:
Faneuil Hall is known as the cradle of liberty. This hall was built in 1740-1742 as a market hall by Huguenot merchant Faneuil. And this was opened and presented on the condition that it will be open to the public.
It has an upper and ground floor and it was used as a meeting place during the 18th and 19th centuries. Its upper floor is the council chamber and the ground floor is market stalls. There is also a museum on its fourth floor.
2. Take a tour of Fenway Park:
In this country Fenway park is one of the most popular parks, also known as America's most beloved park.  It is the most beautiful park. Its beauty attracts visitors towards itself. It does not matter whether anyone is a sports fan or not but everyone wants to have visited for its beauty. It was opened on 20th April 1912.
3. Walk the freedom trail:
It is the historical trail and can lead you to the past. The freedom trail is so bogged as it starts from Boston's north, old north church and ends on a bridge in Charlestown and Bunker Hill monument.
The oldest public building sites of Boston are Old Granary, Old South, Old State House. All these sites are Boston's massacre. It is a very beautiful place you must visit this place.
4. Ride the swan boats:
This place is situated in between Boston's America's park and at the start of the freedom trail. This place is mostly used by central burying ground and by various monuments of 1756. You can enjoy spring blossoms, wading pool by youngsters, and also you can rent skates to use a frog pond from November to mid of March.
5. Boston's National Historic Park:
It has one nickname which is Old Ironsides. It is crewed and commanded by the united states navy. Visitors can go about below desk and hear about constriction because it is open for visitors. Here you can visit another ship which is the destroyer of world war –II.
6. Museum of science:
This museum exhibits extensive science and also encourages the hands-on exploration of science. More than 700 permanent, physics, chemistry, biology, and computer handmade exhibits are displayed on stage.
7. Museum of fine arts:
It is one of the leading Art Museums in Boston country. It has fine arts of Persian and Asian from ancient times. This museum is one of the most crowning and newest achievements of entire America. There are wood sculptures that highlight the Buddhist and Korean painted screens.
8. Harvard Art Museum and Harvard Square:
In 1636, Harvard University was founded. It is the oldest learning institution in the United States. It is also considered as a most leading academic center in the world. A lively hub for students is Harvard square. It has many bookshops and many Boston places where students can buy ice cream.
9. New England Museum:
There is also a New England museum which contains about twenty thousand fish, and many other aquatic animals. On edge of the sea, visitors can touch small invertebrates like crabs, fish, starfish, etc.
But outside this aquarium, big animals like whales, seals are seen by visitors. Many programs are occurring in this museum-like outside of Boston harbor whale-watching tours are arranged.
10. Glass flowers in Harvard museum:
In this museum, there are about 830 species of flowers and 3000 models. And these are made with such skills that no one can differentiate whether it is handmade or real flowers. Some flowers have some insects on their leaves.  But actually, these flowers are made with glass.
11. Boston public library:
This is one of the most publicly funded lending libraries in this country and its building design was designed in 1895 by Architect Charles Follen. There are different kinds of books are available in this library. By which students can get knowledge by historical books.
12. Beacon Hill and black heritage trail:
Just right in the center of the city and on the south side of Beacon Hill has traditionally become the most beautiful of Boston. It is a most beautiful place.