Boston Chauffeur Service
You can travel in a taxi in Boston city but that won't be a convenient transportation option for sure. There is a possibility that you get while looking for a taxi because you had your reasons for not driving your vehicle. If you don't afford to get late from being somewhere right on time then the best option that you can avail yourself right is to hire a private chauffeur service from BNL. Traveling in a Boston, MA city with a Boston chauffeur service would save you from the trouble of waiting and looking for a taxi.
You will get your ride right on your pin location. The comfort this service will bring in your road journey no other ride would be able to entertain you. Now it is completely on your choice whether you would like to travel in a comfortable luxurious ride or you would like to experience the discomfort of traveling in public transport. You will indeed feel miserable for not booking a luxury chauffeur Service from BNL.
Reason for Hiring Boston Chauffeur Service
If you are a bit confused that why you need to hire a chauffeur service from us then here are all the right reasons that would help you to understand the importance of hiring a chauffeur car service.
Roadshows Become Less Stressful
Whenever you plan a roadshow, you must keep in mind that you will have to travel a lot if you want to cover all the roadshow destinations in a Day. Do you think that you would be able to drive that much while working on your business details and representing them in front of your clients and future business partners? You will become frustrated, super tired, and energy drained. If you want to have a comfortable roadshow where you would be able to concentrate on your business presentations only then you should get a BNL Chauffeur Service Boston. When you get a chauffeur at your service you won't have to worry about the routes, traffic jams, and signals.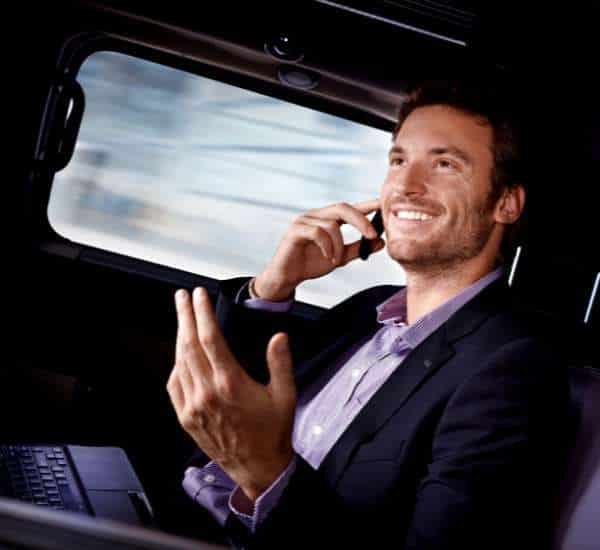 Convention Rides for Your Important Clients
If you are making arrangements for an upcoming convention and you are already booked for taking care of every single task then in all this mess would you be able to give personal transport services to the clients who will be coming over to attend the convention? This does sound kind of important. So your client might have to take a taxi and manage their traveling on their own. Well, this doesn't sound good because it won't leave a good impression on your important clients.
You don't have to worry about the transport of your guests anymore because you can book chauffeured rides for them. Yes, a chauffeured ride that would take them from the airport to the convention place and wherever they would like to go.
Your Safety Is Important
Traveling with an unknown driver who might not even be a good person to travel with as well does sound not so safe. Now it would be up to you whether you want to take a chance or you would like us to take care of your road journey. All the chauffeurs we have hired are professional, experienced, and trustworthy. So if you travel with us, you won't have to fear your security. Whether you will be traveling alone or someone attending to you, there is nothing to stress about. You can travel late at night with us. You will be safe in our private chauffeur service in Boston.
A Luxury to Spoil You a Little Bit
Don't you want to enjoy your time a little bit when you don't have to worry about anything and only focus on having fun? How about you make a plan of going somewhere even for a day just to enjoy yourself with your loved ones? If you have finally decided to take a day off from all your duties then it includes your driving duty as well. You can get a Boston chauffeur service from us that would take you wherever you want.
You can visit the attractions of Boston city or you can go to nearby towns that sound fun, peaceful, or fun to you. A little luxury to spoil you even for a day so you can restore your energy for your upcoming working days doesn't sound so bad.
It Makes Your Road Trips So Much More Fun
Whenever you plan a road trip always sort out the situation in advance and who will be taking care of the driving. If you are the one who will be taking over the steering wheel for the whole road trip then one thing is guaranteed. You won't be able to have fun and become a part of the gossip that everyone would be doing on the ride while you will be taking care of the driving.
So if you also want to enjoy your trip then you must let some professional take care of your road trip traveling like our experienced chauffeurs.
Attending Events Won't Be a Problem Anymore
If you want to attend any event in the upcoming days but are a little bit worried because you don't want to take your vehicle out on the road because of the rushy situation, stop worrying. Yes, you don't have to take your ride out because you can book a limo service in Boston to attend your event. The chauffeur will pick you and your friends up and drop you at the event venue. Once you are done with the possibility, the chauffeur will like you, people, up and take you wherever you want.
Conclusion
Would you still like to suffer by traveling in an uncomfortable means of transport or have you made up your mind already that you are going to hire a Boston chauffeur service from BNL? You will get a luxurious rides variety if you approach us. We are 24*7 available so you can get in contact with us whenever you want without worrying about the time.